Culture Shift is a weekly newsletter curated by the HuffPost Culture writers and editors.
This week we're talking about diversity on Broadway, the painting series honoring black mothers who lost their sons to police brutality, lemonade sales after "Lemonade," the photographers capturing "honest" nudes, the return of Rooney, the death of Marisol, and the new Don DeLillo book you should read.
Dear Hollywood, Let Broadway Show You What Diversity Looks Like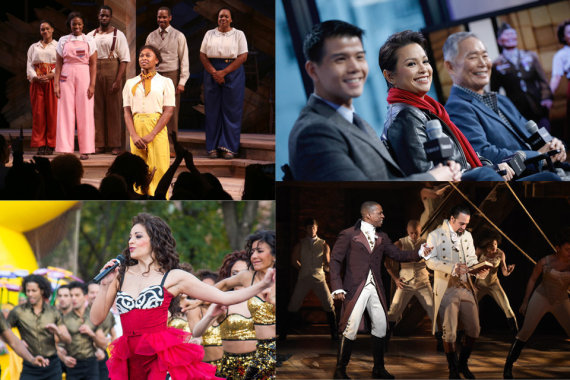 This week, the sweetheart of musical theater, "Hamilton," shattered records by earning 16 Tony Award nominations in categories spanning acting, directing, composition, design, choreography and more.
The recognition was hardly surprising, given the fact that the production has dominated headlines, skyrocketed to the tops of Spotify playlists, and essentially sold out its shows until January of next year. Tony speculators were practically licking their lips in anticipation of Lin-Manuel Miranda's domination, predicting weeks before the announcements that his hip-hop-infused musical relaying a different kind of Founding Fathers' saga would surpass "The Producers" and "Billy Elliott," securing a record number of nods for any one Broadway show.
Just because the nominations weren't surprising, though, doesn't mean they aren't exciting.
The nominations for "Hamilton," along with other plays and musicals like "The Color Purple," "Eclipsed," "On Your Feet!," and "Shuffle Along," reveal a picture of Broadway far more diverse than seasons before it. These shows feature actors of color in lead roles, highlight the experiences of women and minorities in the U.S. and beyond, and empower writers and directors breaking barriers in their categories. They prove, along with a litany of shows that weren't nominated, that this year was a different kind of year for the Great White Way.
(Read more here)
Artist Honors The Black Mothers Who've Lost Their Sons To Police Brutality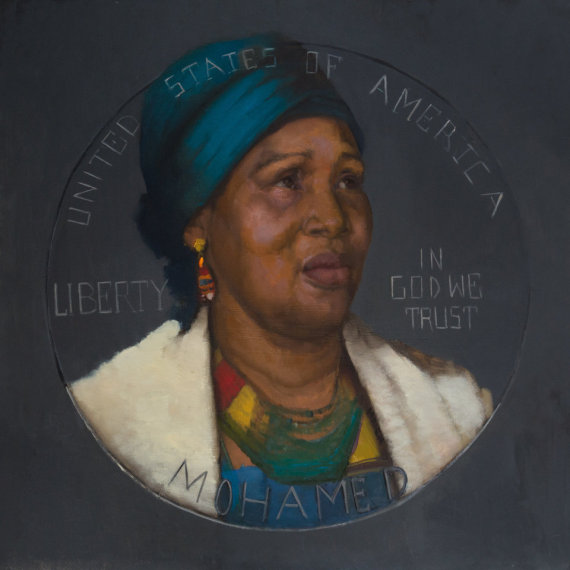 "These mothers, they are the living victims," artist Sylvia Maier told The Huffington Post. "Living with the loss of their children."
Maier is referring to the Circle of Mothers, a national support group for mothers whose children were murdered by police officers. Started by Sybrina Fulton in 2012 after the death of her son Trayvon Martin, the Circle of Mothers network provides mothers with a space to grieve, heal and advocate for a better world together.
These courageous women are the subjects of Maier's upcoming exhibition, titled "The Circle of Mothers Project." The series, consisting of oil paintings, depicts women who did not ask to become heroes, who hoped to endure the average ups and downs of any mother; however, prejudice, police brutality and gun violence forever ruptured the trajectory of their lives.
(Read more here)
Thanks To Beyoncé, People Are Thirsty For Lemonade. Literally.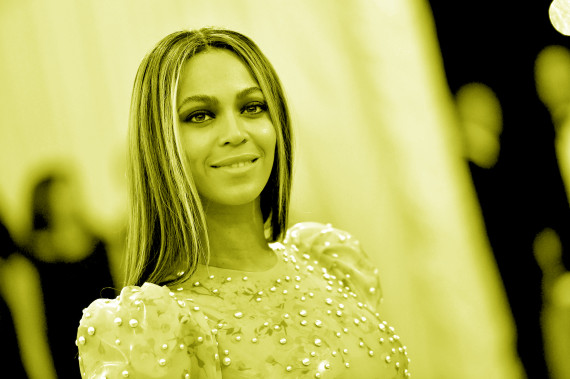 There are some queens so powerful, their words can move mountains — or, at least, drive sales. First, it was Red Lobster. Now, it's lemonade.
When Beyoncé released her masterful visual album "Lemonade" last week, there was praise, there was gossip, there were think pieces and fan fiction and covers. But perhaps the strangest offshoot of the stellar album is that lemonade sales are up following the album's release. Yes, like, actual lemonade, the refreshing, citrus-y beverage.
(Read more here)
The Nu Project Has Been Redefining The Nude Photo For Over A Decade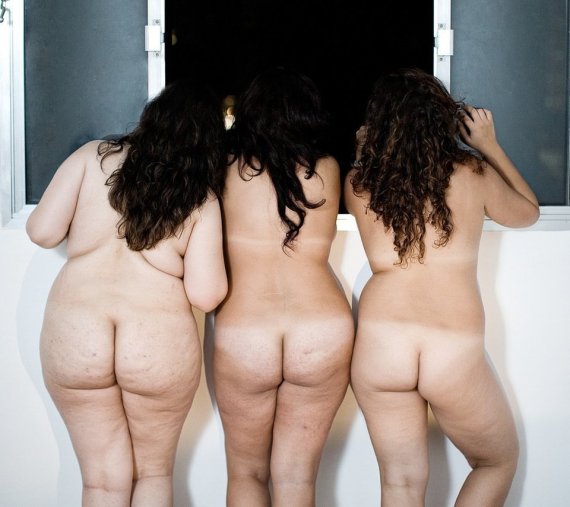 What does the average nude body look like? If you were to use pop culture —circa the mid-aughts, specifically — as your barometer, your answer might look like the swath of thin, light-skinned women found on television, in film, or on the pages of magazines. If you were to use the 11-year-old Nu Project as your gauge, the answer would be somewhat different: In essence, there is no average nude body.
The Nu Project started with Matt Blum, a freelance photographer and web developer based in Minneapolis, Minn, who, in 2005, was seeking a way to subvert the typical image of a nude woman that dominated mainstream media. Instead of the "perfect," highly stylized bodies that filled screens and billboards, he wanted to showcase the very real and varied forms that female-identifying individuals outside of Hollywood were proud to have as their own. He wanted to showcase an "honest" nude.
His goal was simple: he eschewed professional models and glamour in favor of capturing a diverse array of nude volunteers in poses and makeup comfortable to their personalities. The project really took off in 2009, when Blum's wife, Katy Kessler, began editing the series. It was her idea to take the series into subjects' homes, photographing nude women in the intimate spaces they feel most secure.
(Read more here)
Rooney's Robert Schwartzman Would Like To Reintroduce Himself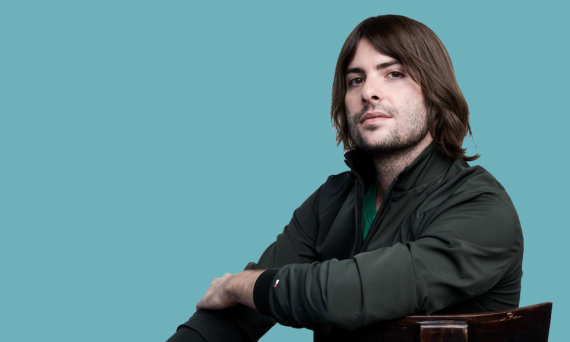 "The Powerpuff Girls" have returned to the Cartoon Network, looking streamlined and shined up for 2016. "Gilmore Girls" is picking up its dropped threads for a comeback series being filmed for Netflix. "Full House" is now "Fuller House," thanks again to Netflix.
The kids of the '90s have been granted their nostalgia golden era, and that means the '90s and early aughts are back with a vengeance. So it's an appropriate time for Rooney to reemerge with its first album in nearly six years — an album, called "Washed Away," that's dripping with '90s flavor.
(Read more here)
Remembering Marisol, A Pioneering Artist Who Merged Pop And Folk History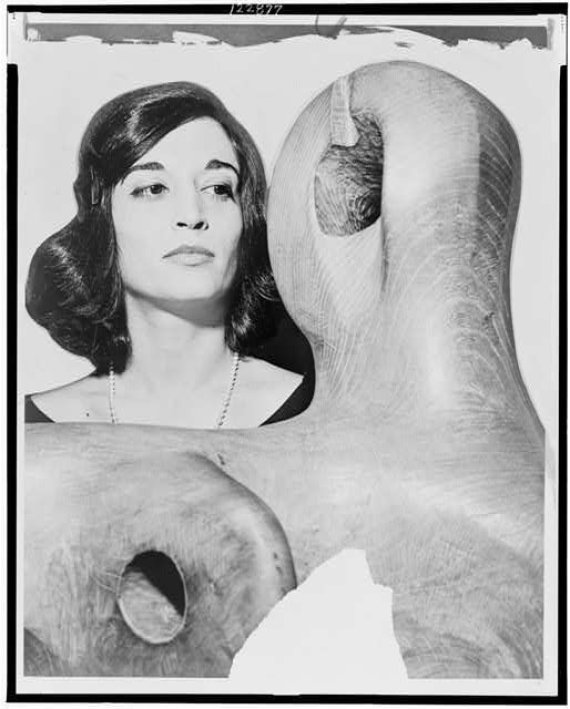 The world lost a pioneering artist when Marisol Escobar died at the age of 85 in a New York hospital on April 30, 2016 after living with Alzheimer's.
The artist, who went by Marisol, is known for her boxy assemblage sculptures, at once playful and quietly unsettling. Not one for sticking to tradition, Marisol combined Pop Art's obsession with flatness with Dada's penchant for the absurd and the scavenger mentality of found object assemblage, creating an aesthetic — accented by the style of Latin American folk art — all her own.
(Read more here)
9 Books About The Sweet (And Not-So-Sweet) Realities Of Motherhood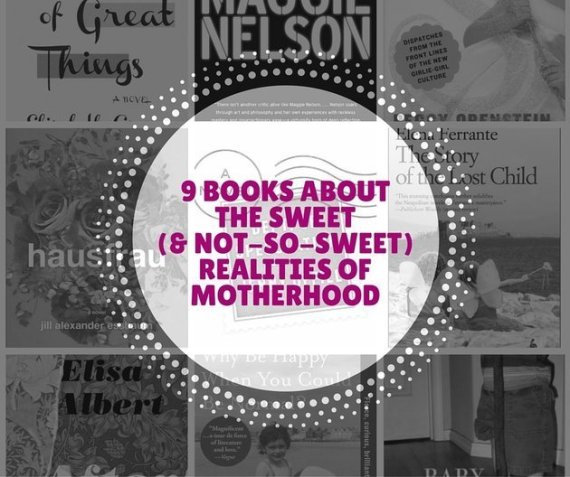 It's not all kisses and bedtime stories — except when it is:
1.
The History of Great Things
by Elizabeth Crane
2.
The Argonauts
by Maggie Nelson
3.
Cinderella Ate My Daughter
by Peggy Orenstein
4.
Why Be Happy When You Could Be Normal?
by Jeanette Winterson
5.
After Birth
by Elisa Albert
6.
The Story of the Lost Child
by Elena Ferrante
7.
Hausfrau
by Jill Alexander Essbaum
8.
Baby
by Paula Bomer
9.
Dept. of Speculation
by Jenny Offill
(Read more here)
Book of the Week!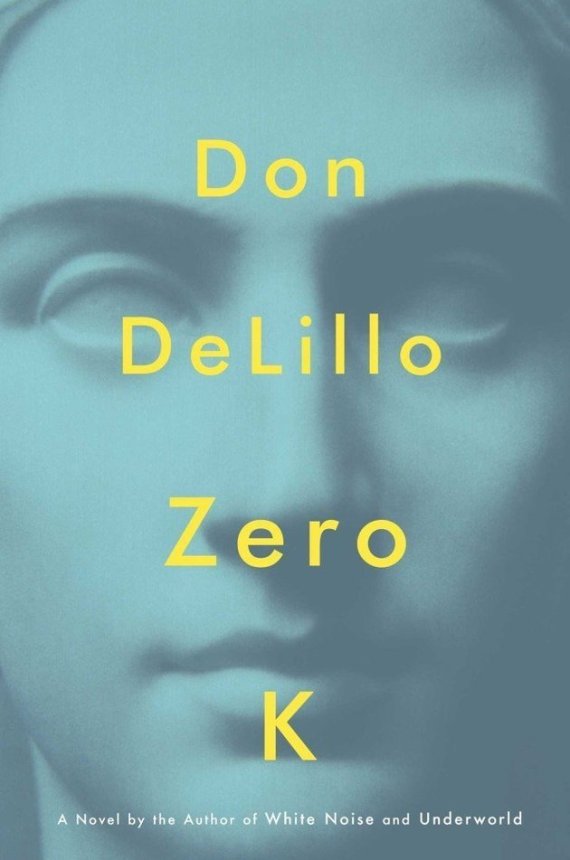 The characters in "Zero K" gamble on immortality, and risk losing a rich life in the process.
(Read more here)
Follow HuffPost Arts and Books on Facebook and Twitter

770 Broadway, New York, NY 10003