---------- Forwarded message ----------
From:
Vimeo
<vimeo@email.vimeo.com>
Date: Wed, Aug 26, 2015 at 11:50 AM
Subject: One love, one Vimeo
To:
trrytrvrs@gmail.com
Hello, fellow humans.
One of the things we dig most about the Internet is that it lets us hang out with a whole bunch of different people all over the world — ones we might not encounter otherwise. And that's pretty neat. After all, helping humans connect with other humans via video is kind of our M.O.

Scroll forth and we'll demonstrate how simple it is to make an oh-so-meaningful connection through moving images...
Sharing videos is caring
If you're like us, you probably have bunches of videos stuck on your phone. Time to unstick them! Our website and free apps make it easy to upload and share videos with pals.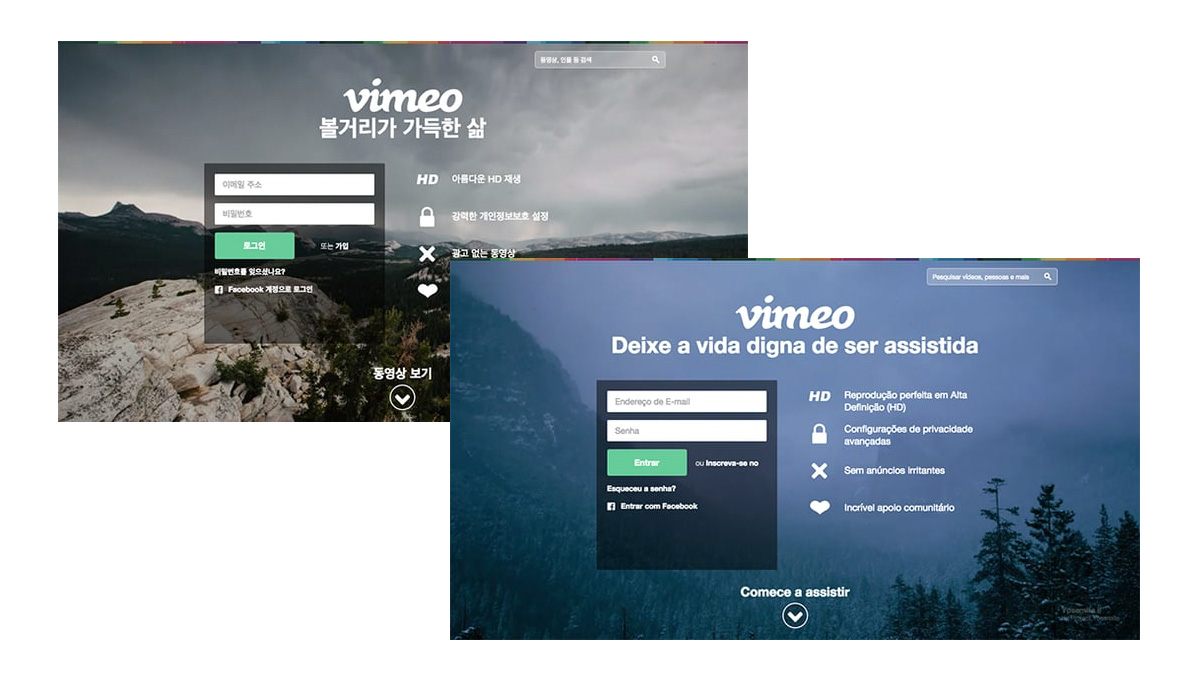 One love, one vimeo.com (in more languages!)
We've now added Korean and Brazilian Portuguese versions of our website to help make Vimeo as wonderful as possible for even more humans. And more languages are on the way!
A blog for every Vimean
Our blog has always been dedicated to sharing helpful news and advice with our community. And now, we've got additional words for pros, businesses, and video sellers, too.
If you prefer to read all things via email, subscribe to our weekly rundown of recent blog posts.
Connect directly with a creator
Crash Test
LOL along with Rob Huebel, Paul Scheer, Aziz Ansari, and other UCB grads on the party-bus adventure of a lifetime in this comedy special that takes improvised standup to the streets.
Wingmen
Take a plummet through Chamonix, Rio, Bangkok, and more as renowned BASE jumpers Jokke Sommer, Espen Fadnes, and Ludovic Woerth strap into their wingsuits and travel the world.
The Food Lab
Delve into the complex science behind everyday cooking with Serious Eat's beloved J. Kenji López-Alt, along with food journalist Katie Quinn, in a video spin-off of his popular online column.

Whatever your modus operandi, we hope you'll share a video with someone special today. Or even just the next person you see.

LOVE,
Vimeo


You are receiving this email because you registered at Vimeo

(555 West 18th Street. New York, NY 10011)

and agreed to receive email from us regarding new features, events and special offers about Vimeo services. If you wish to be unsubscribed from receiving these emails, click here.