---------- Forwarded message ----------
From: "Google Maps" <
google-maps-noreply@google.com
>
Date: Jun 29, 2015 10:09 AM
Subject: Google Sightseer Newsletter June 2015
To: <
trrytrvrs@gmail.com
>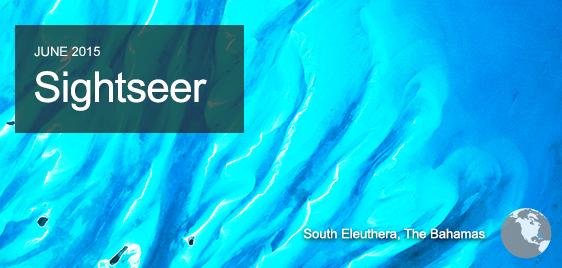 The Sightseer is your source for news stories from across Google Earth and Google Maps. This month, we celebrate eight years of Street View exploring and mapping our planet's blue oceans and bright city skylines. We hope you enjoy the newsletter and find it useful. And as always, please tell us what you think.

Visit the Sightseer archives for your favorite editions of the past.
| | |
| --- | --- |
| | 8 Years of Street View |
Eight years ago #StreetView launched, marking the start of an unprecedented road trip that changed how we map and explore our world. In addition to mapping the United States, South America and extensive stretches of Europe and Asia, StreetView also inspired treks to remote locations across the globe, including underwater!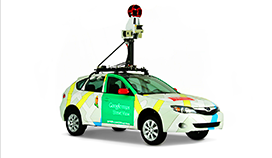 | | |
| --- | --- |
| | On the trail |
On June 6, the American Hiking Society's National Trails Day encouraged people to enjoy scenic trails and winding paths through nature walks, hikes, bike rides and more. Make your way through the ancient and awe-inspiring forests of Redwood National Park, or admire the breathtaking vistas of Colorado National Monument's Canyon Rim Trail.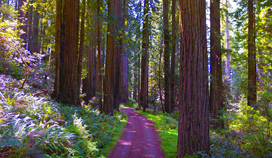 | | |
| --- | --- |
| | Real-time transit |
Google Maps Transit aims to make the essential and sometimes unpredictable world of public transportation a little easier to navigate. It features real-time info on bus, metro and subway arrivals as well as cancellations, so you can track the journey to your next destination from the palm of your hand. Transit information is available in 18,000+ cities and towns in 64 countries, across six continents.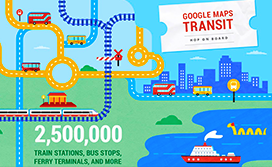 | | |
| --- | --- |
| | Where in the world |
Somewhere in Google Maps is this location. Can you find it?
These clues can help lead you:
| | |
| --- | --- |
| • | This structure can be seen from outer space |
| • | It's the world's biggest single structure made by living organisms |
| • | As large as it is, this structure is in danger from climate change and global warming, making it one of the Ocean's most precious areas |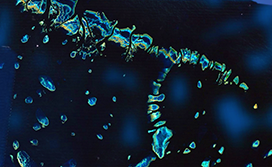 In the mood for a new discovery?
Surprise me
© 2015 Google Inc.

1600 Amphitheatre Parkway, Mountain View, CA 94043



You have received this email because you indicated that you'd like to receive occasional Google Sightseer newsletters. If you don't want to receive such emails in the future, please opt out here.
————————————————————————————————————————————