@v@
   /\
   0
January 25, 2013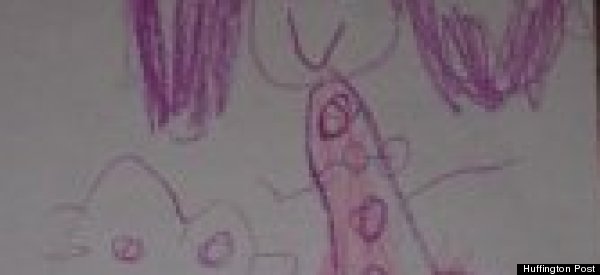 When you combine a child's brutal honesty with little-to-no understanding of societal taboos and a penchant for drawing, you often get some pretty hilarious results. With just a few misplaced scribbles, a child's attempt at drawing a nice picture can lead to some seriously inappropriate (albeit unintentional) works of art.  
Continue reading...
| | |
| --- | --- |
| | |
WILL DURST
Obama's Parallax Inaugural
The president waxed eloquent about a pursuit of progressive ideals; mentioning marriage equality, climate change and even slamming Paul Ryan's claim that society is being ruined by the takers. So as you can imagine, right after the president was sworn in, he was sworn at. Continue reading...

MARSHALL FINE
Movie Review: Knife Fight
Knife Fight is about on a level with the kind of comedy that shows up on Lifetime and the Hallmark Channel, with casts full of aging former TV stars. Movies like this give political satire a bad name. Continue reading...


Received this from a friend? Sign up for alerts from The Huffington Post here
Unsubscribe here.