January 3, 2013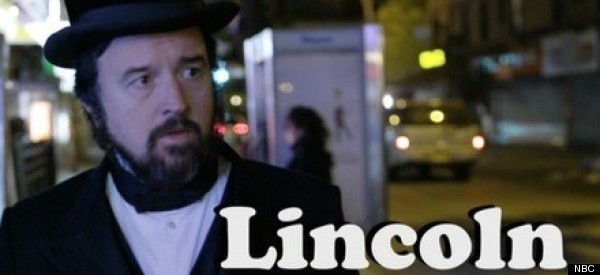 Here at HuffPost Comedy, we get to spend the year finding the funniest stuff on the Internet and trying our hardest to get you, our readers, to love the comedians, viral videos, funny photos, late night bits and more as much as we do. But since the new year is always a time for improvement and reflection, we thought we would share,
as we have
in years past,
what we hope to see more (and less) of in the 2013. 
Continue reading...
| | |
| --- | --- |
| | |
MELISSA SHER
My New Year's Resolutions for 2013
Appear naked on season two of "Girls." Babysit for Kimye. Record video talking and pacing on empty stage; upload it to YouTube; tell everyone I gave TED Talk. Continue reading...

MICHAEL MOLINA
Introduction to Dregs 101: Part 1, the Beginning
Dregs are videos that question our conception of man as a rational animal. They have very few views, but as strange as it is that anyone has watched them, it's even stranger that anyone uploaded them onto YouTube in the first place. Continue reading...

TONY PHILLIPS
Seriously Annoying Words, Like 'Fiscal Cliff' and Whatever
The thing about annoying speech is that it comes in more than the adolescent variety. It's easy enough to pick on the youth, because for one thing, they're idiots. But idiocy knows no age. Continue reading...

KENDRA CUNNINGHAM
How to Squash a Budding Relationship in 48 Hours or Less
First, have your own specific expectations that you keep top secret. This is integral. You must have a preconceived notion of how the next 48 hours should go. Continue reading...


Received this from a friend? Sign up for alerts from The Huffington Post here
Unsubscribe here.